Tell a friend: the Roommates are BACK!
5 years ago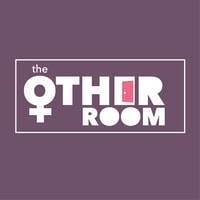 After a week away, the Roomies catch up on What's Poppin' (1:25). Cel swoons about Zimbabwe's community Friendship Benches, where grannies offer a little more than just cookies and warm milk. AJ urges more women to provide safe spaces for other women to share their personal struggles (03:10) and Vee gives a few pointers (hint hint: it's much closer than you think).
Kess puts the spotlight on Johns Hopkins' first black female neurosurgeon (4:38) and Cel almost ignites a Ghana-Nigeria war...but this time, it's not over jollof rice (5:15). Vee professes her love for Nigerian men (5:30) while AJ sneaks in a Grey's Anatomy reference (06:00).
Also, guess which Ghanaian actress featured in a Marvel Comics show? AJ gives us the scoop (6:13). And it looks like this African city hasn't been quite what Vee expected (7:24).
On #TORCouchChat, the Roommates wanna know: Would you turn down a job if you found out you were hired solely based on your physical attributes? (08:02)
Tweet us your thoughts (@GCRTOR) or send us an email ([email protected])!
---
Song Credit : Special thanks to Adomaa & VI Music for use of their song, Traffic Jam. Find more of her work here.