Stronger Together ✊🏽✊🏾✊🏿
9 months ago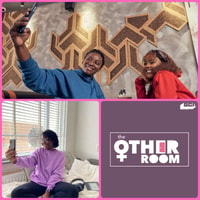 Share | Follow | Subscribe
After a long break, Kess and Tracy are back with a new cohost, Abby!
The season opener starts with a round of 2 truths and a lie and the roomies settle in to discuss the issues the LGBTQIA+ community in Ghana is facing.
Certified badass, Ngozi Okonjo-Iweala is the Black Star of the episode as the roomies rave on about her new appointment.
Let the roomies know what you think! Leave a message ➡️ listentogcr.com/contact-us
Song Credit: Special thanks to Ria Boss for use of her songs on the show. Find more of her work here
---------