How Desirable Are You?
a month ago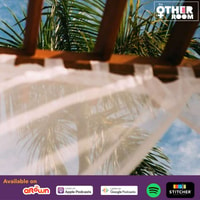 Share | Follow | Subscribe
What is desirable to you? Does the waist-to-hip ratio or the bald head with a full beard matter?
Dodzi joins Kess and Abby discuss desirability, as well as share his contribution on creating awareness to coastal erosion threatening human and aquatic lives.
---
Let the roomies know what you think! Leave a message ➡️ listentogcr.com/contact-us
---
Song Credit: Special thanks to Ria Boss for use of her songs on the show. Find more of her work here
---
A GCR Production - Africa's Premiere Podcast Network