So What Is The Truth?
a month ago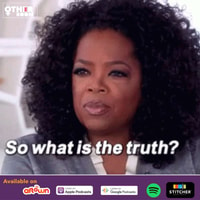 Share | Follow | Subscribe
Our recent democratic transition began with a truth and reconciliation commitment yet we are rapidly evolving into a post-truth nightmare.
Contact @ghana_fact on Twitter for verification of claims, especially from govt officials to debunk misinformation and minimise harm.
---
Let the roomies know what you think! Leave a message ➡️ listentogcr.com/contact-us
---
Song Credit: Special thanks to Ria Boss for use of her songs on the show. Find more of her work here
---
A GCR Production - Africa's Premiere Podcast Network